Brawny - Stay Giant
The Brawny Man is back, and bigger than ever. His "Stay Giant" campaign celebrates resilience in the face of life's messes.
Out Of Home
Grocery store mats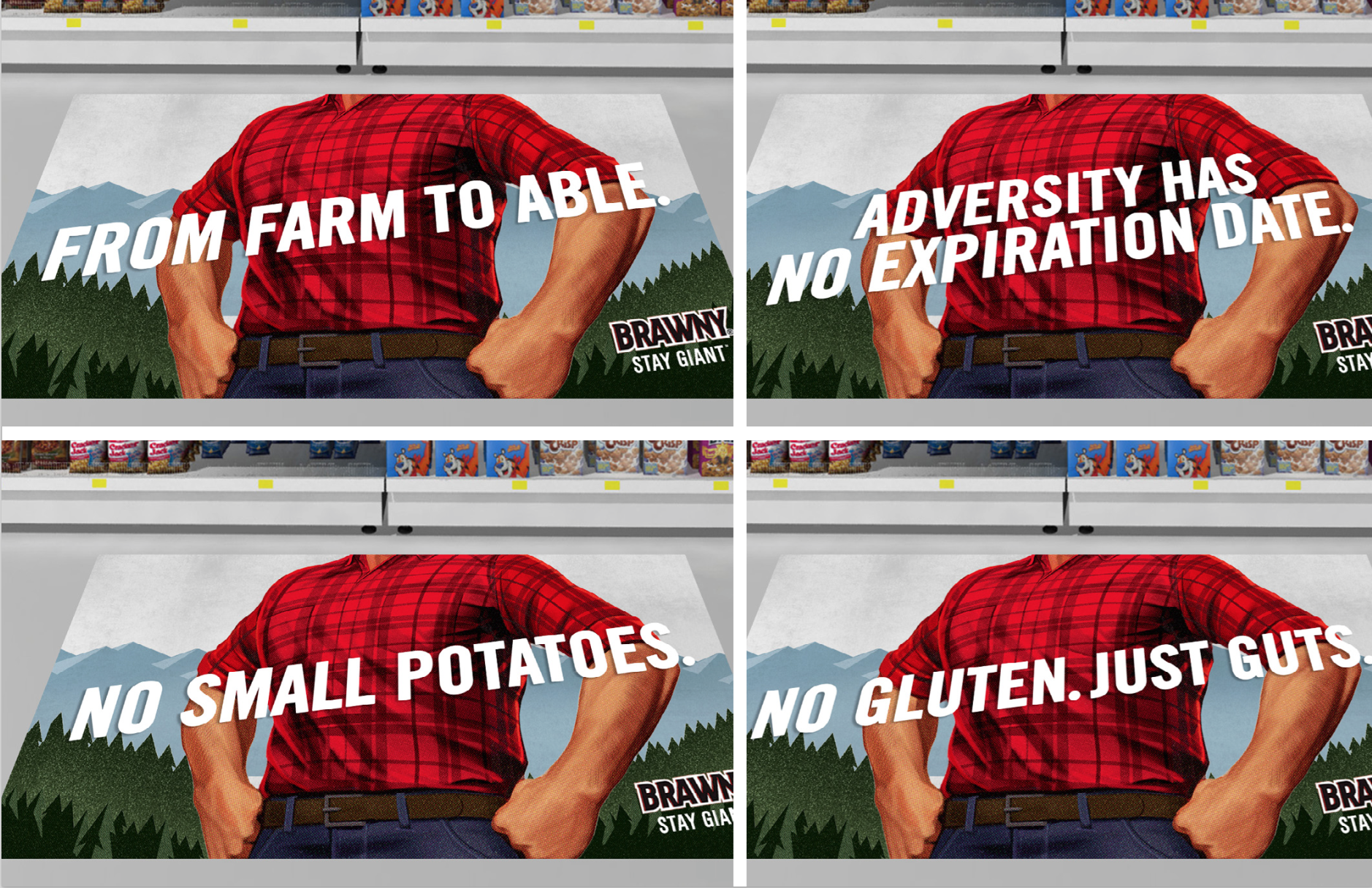 Social Media
Content creation for brand's Facebook, Twitter, and Instagram pages.
Super Bowl Brawnovation Tweets
During the 2015 Super Bowl, we engaged brands by responding in real-time to their TV spots with innovative ways Brawny paper towels can compliment their products (while giving a nod to the story/message of their Game Day spot).
Just Brawny Things
Parody of the popular "Just Girly Things" meme.
Resiliency Meme
Our branded version of the "Success Kid" meme, but with more resiliency.
Guinness World Record Stunt
During the Atlanta Falcons game on 11/22/15, we invited select fans to join us in breaking the Guinness World Record for the largest gathering of people wearing plaid. We successfully set the record, then donated $50,000 to the Wounded Warrior Project. The Falcons lost that day, but Brawny won.